Ensuring that Lesbian pride can not miss the following movies. Before, a good lesbian movie used to be difficult to find. However, more movies with lesbian, queer, and bisexual protagonists falling in love, breaking up, or just dancing and singing their way through a Midwestern high school prom are now being produced thanks to streaming services like Netflix. These movies give viewers the chance to see characters who have frequently been off-screen going about their daily lives; they provide representation for a sizable segment of the population that Hollywood far too frequently overlooks. It's more crucial than ever to stream lesbian-centric TV shows and movies, increase their popularity and start conversations about how lesbian filmmaking can become even more superior, inclusive, and thought-provoking in the future. We will suggest you top 10 movies about Lesbians for Lesbian Pride Flag on Netflix.
1. The Prom
To start, check out these lesbian movies on Netflix. You'll find a super easy-to-watch movie like The Prom. The Broadway play with the same name was adapted for Ryan Murphy's big musical film, which debuted in December 2020 and has since left many belting out the upbeat score. Nicole Kidman and Meryl Streep are among the impressive cast members playing Broadway stars who travel to Indiana to support a student who isn't allowed to bring her girlfriend to the senior prom. The glitzy dance numbers, catchy songs, and plot that are taken directly from the news will appeal to both LBGTQ+ and allied viewers. 
2. The Half of It
Saving Face, director Alice Wu's excellent sequel to her early aughts romcom, debuted on Netflix in the spring of 2020 to rave reviews.  Set in a small town, this movie follows social loner Ellie Chu who agrees to ghostwrite a jock's love letter to a girl who Ellie also has a crush on. It's heartwarming chaos from there on out.
3. A Secret Love
This Ryan Murphy-produced film tells the story of Terry Donahue, a former All-American Girls League baseball player, and Pat Henschel, an interior designer. They dated for seven decades while keeping their relationship a secret from their families. It's a lovely love story that honors the couple and serves as a timely reminder of how far LGBTQIA+ people have come in America.
4. Elisa & Marcela
A stunning historical drama about two women who want to get married in 1901 Spain, so one of them assumes a male identity so they can present as a heterosexual couple. The film, which is heartbreaking but ultimately very beautiful, is based on a true story about the first (well, recorded) same-sex marriage in Spain and explores the struggles that women in the past faced in order to be together. The uplifting postscript about how same-sex marriage became legal in Spain in 2005 marks the book's conclusion. 
5. Tig
This unusual film follows comedian Tig Notaro as she recovers from illness, loses her mother, and develops a romantic relationship with her partner. It is a hybrid of a documentary and stand-up comedy special. You won't just watch it once; it's very entertaining, funny and full of emotion. Do you want to hear more jokes about Tig? Also available on Netflix is her 2018 comedy special "Happy to Be Here".
6. To Each, Her Own
Simone, a young Jew, is finally prepared to inform her family that her roommate is more than just a roommate. But then she starts to develop feelings for the chef who works at her neighborhood lunch spot. It is a French translation of the beloved indie bisexual classic Kissing Jessica Stein, but it also stands alone as a lighthearted (and contentious) tale of a confused queer woman in love.
7. A New York Christmas Wedding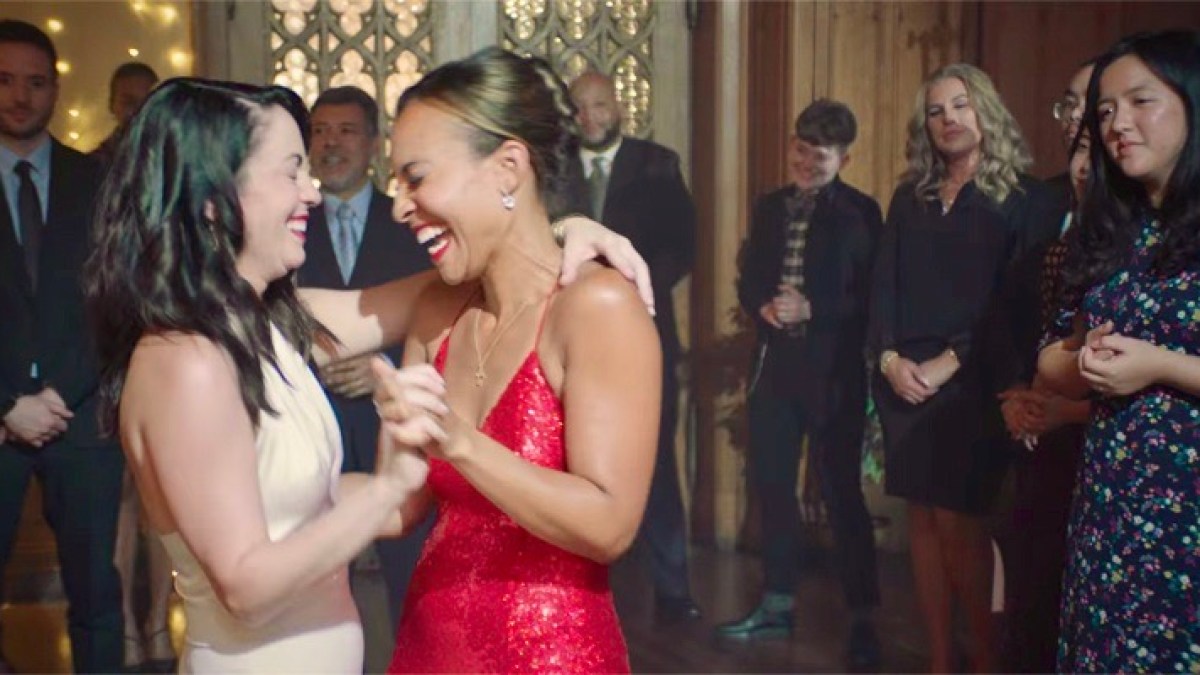 This gay holiday movie is for you if you're itching to travel. The fantastical story follows a bride-to-be on an adventure with her guardian angel who demonstrates what life might be like if she marries her childhood best friend, a woman who, in reality, committed suicide after experiencing trauma. This movie is both mind-boggling and genre-less, but it's also entertaining.
8. Vita & Virginia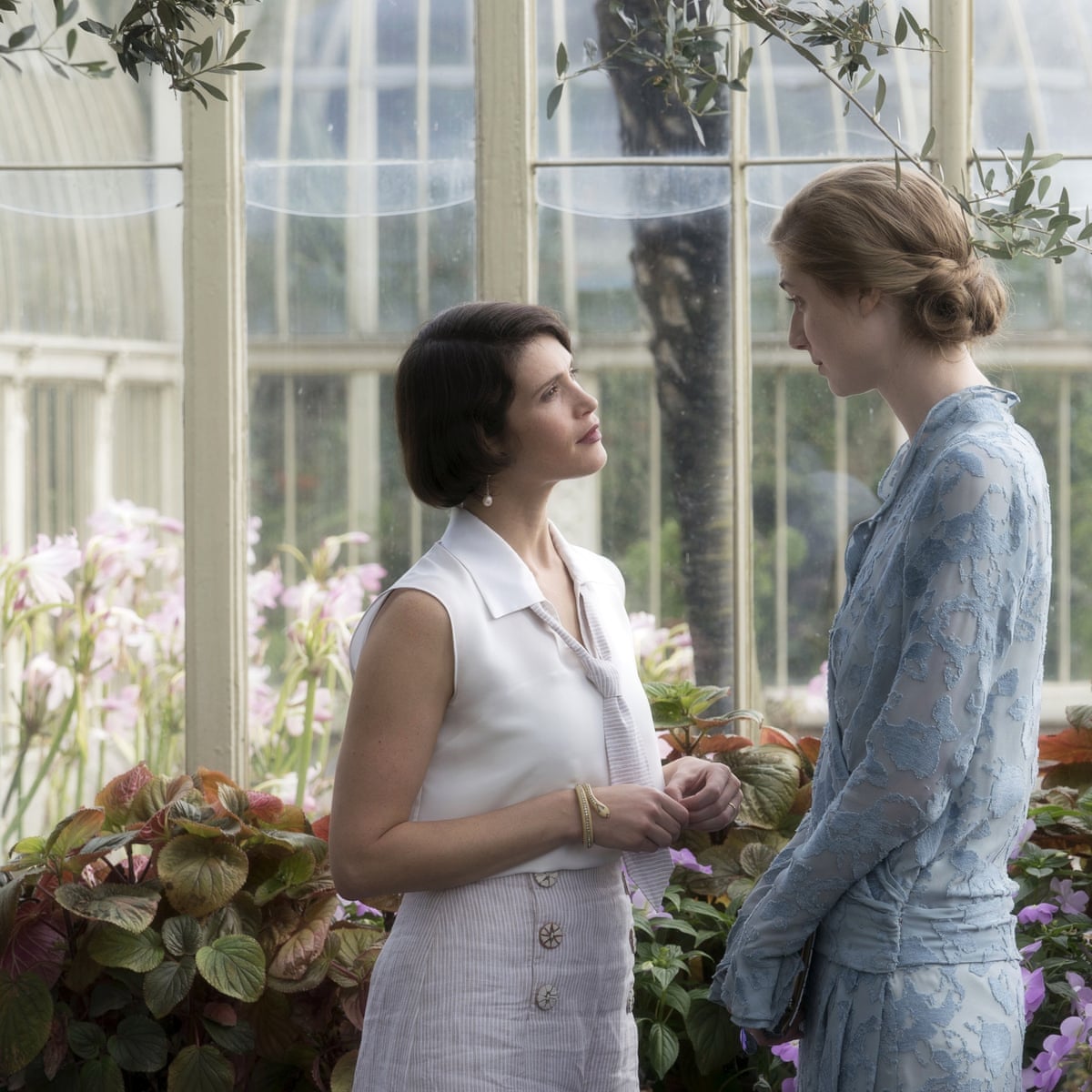 Vita & Virginia is a fictionalized biopic of Virginia Woolf and her lover, author Vita Sackville-West, and is one of many "forbidden love period dramas" from the late 2010s (it's an entire genre). The story, which takes place in 1920s London, focuses on the couple's illicit relationship—they are both married to men—and how it affected Virginia Woolf, who later based her novel "Orlando" on it.
9. Duck Butter
This independent film from 2018 follows two women who meet at a bar and decide to go through all the stages of an intense romance in just 24 hours. The movie essentially takes place in quarantine before many of us knew quarantine was something we'd have to do.
10. Bruised
The critics didn't particularly enjoy Halle Berry's 2021 directorial debut, but did they spend hours fumbling with an Apple TV remote to find something remotely queer to watch? (They have not, no.) Explore this sports drama about disgraced MMA fighter Jackie Justice (played by Berry) as she makes amends with her mother, her son, and a hot MMA trainer named Bobbi Buddhakan Berroa.
The positive news The tide is gradually changing. More LGBTQ+ characters were prominently featured in studio-backed feature films last year, per GLAAD's 2021 Studio Responsibility Index. However, the representation of bisexuals is still declining. While there was a welcome rise in lesbian representation and racial diversity among LGBTQ characters, the data also showed that there is still room for improvement in the film industry. The study specifically found no transgender, nonbinary, or disabled LGTBQ characters in any of the sampled movies. In addition, a staggering 77.3 percent of films supported by major studios lacked LGBTQ representation.
These above movies are among the best Lesbian movies on streaming platforms including Netflix. It's really a good message for us to welcome them and advocate for sweet love. If you want to know more about Lesbian Pride Flag Merch, visit our website here: https://lesbian-flag.com/